FAQS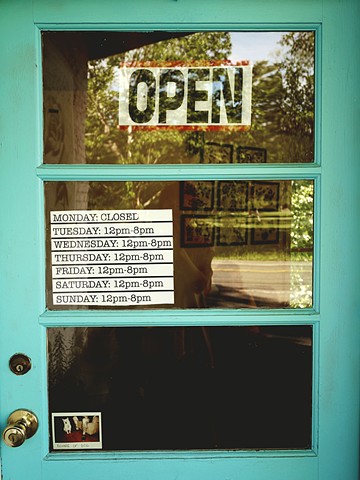 Q: I want a tattoo! How do I get one?
A: When you call or email us, we will...
1. Set you up with a consultation (consultations are free)
2. Collect a deposit (CASH or PAYPAL only)
3. Schedule an appointment for you
*Deposits are deducted from the final cost of the tattoo
Q: What if I am not local/unable to consult/nobody got time for that?
A: No worries. As long as the artist gets a good idea of what you want and you like their style, it's all good. All we ask is an email sending us the following:
- A description of the tattoo you want
- 2-3 reference images from our website
- Anything else that you think we need
Q: How many hours/how much will my tattoo be?
A: We can't tell you the exact amount of time but after consulting or letting us know your idea, the artist can ballpark it for you. We will also give you a price range.
Q: Is there transportation near by?
A: Yes, Trailways Bus service stops right in town. Check out their website for bus routes. www.trailways.com
Q: I'm 17 but my parents said I could get a tattoo.
A: Your parents are awesome but we must abide by the MUST BE 18 to get a tattoo regardless of parental approval.
Q: How do I take care of my tattoo afterwards?
A: Your tattoo artist won't let you leave without letting you know BUT, here are a couple of things to keep in mind...and with everything in moderation and everything UNSCENTED. You can remove the bandage after 1 hour.
1. Keep it clean throughout the day with warm water and UNSCENTED soap
2. Pat dry with paper towel
3. Keep it moisturized with a very thin layer of UNSCENTED lotion
Your tattoo might bleed a little with the ink, sting a little and it will itch, peel and heal.
Always schedule your tattoo appointment after a sunny vacation.